The Rose Families
Most of the roses assembled on the Rosenhang belong to one of the following families or groups: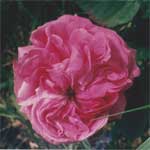 Gallicas
like 'Perle von Weissenstein'. They are growing in Europe since the middle ages when their blossoms were used also for medical purposes as e.g. Rosa gallica 'Officinalis', the Apothekary's Rose.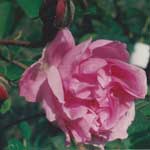 Damasks
like 'Rose à Parfum de Grasse'. They were known already by the Old Romans and they are famous for their good scent. 'Trigintipetala' for instance also belongs to this group, known for the production of attar of roses.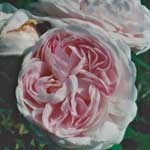 Albas
like 'Maiden's Blush'. With their lovely tender colours they are ranking as the queens of old roses, and they too were already about in mediaeval times.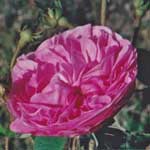 Centifolias (or Cabbage Roses)
like 'Reine des Centfeuilles'. They are very double and have strong scent. They probably originated in Holland and can often be admired on the still life paintings of Dutch and Flemish Masters.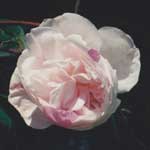 Mosses
like Rosa centifolia 'Muscosa Alba' or 'Shailer's White Moss'. Most of these cultivars were obtained in France. Moss centifolias probably conform best to the picture we have of an old rose.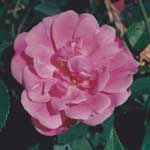 Chinas
like 'Old Blush' or 'Parsons Pink China' are repeat flowering. Some 200 years ago they came to Europe with the tea clippers of the British East India Co. at home in Calcutta. Therefore they are also often called Bengal Roses. Their genes are responsible for the repeat blooming of modern roses.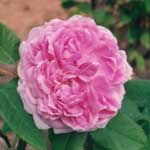 Portland Roses
like 'Jacques Cartier' are also repeat blooming. They are akin with the Damask and they also have a very good scent.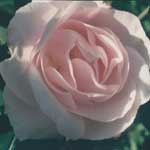 Bourbons
like 'Souvenir de St.Anne's' have their name from the Ile de Bourbon in the Indian Ocean, now known as Réunion. They are a natural hybrid between the Old Blush China and a Damask rose.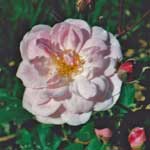 Noisettes
like 'Champney's Pink Cluster', a cross between Rosa moschata and 'Old Blush'. It was obtained in the U.S. by John Champney and continued by the Noisette rose nursery in France.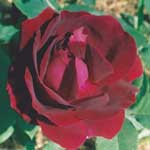 Hybrid Perpetuals
like 'Prince Camille de Rohan' They are the forebears of today's Hybrid Teas. Rather big shrubs there is nothing perpetual about them but they do have a second flowering.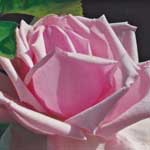 Hybrid Teas
like 'La France', the first one to be called so, a most wonderful rose in good company with 'Kaiserin Auguste Viktoria', 'Lady Mary Fitzwilliam' or 'Ophelia'. A great pity that these early hybrids have no lobby in today's industrial rose breeding.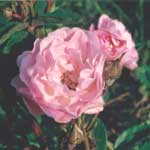 Polyanthas
like 'Gloire des Polyantha'. They bloom profusely, often in clusters, but their scent is mostly negligible. They are the predecessors of the present floribundas.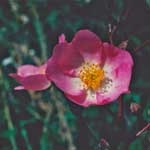 Hybrid Musks and Hybrid Multifloras
like 'Heinrich Conrad Söth' were bred chiefly by Peter Lambert, Rudolf Geschwind, and Reverend Pemberton in the early decades of last century. They are richly blooming throughout the season.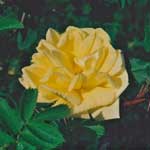 Species Roses and their Hybrids
like Rosa x harisonii better known as "The Yellow Rose of Texas". Especially the Rugosa family recently contributed to many beautiful hybrids with a good scent, repeat flowering, and often big hips.
There remain a number of roses which do not belong to the above listed families or which cannot clearly be classified due to their complicated genetic make-up.
But all of them are unique in their individual beauty.